This week we're channelling our inner Buzzfeed, and giving you 20 practical tips, gifs and Mean Girl references to help you channel your inner waste-less souls.
1. Don't be a greedy hoarder. You're stopping by woolies for some pasta? Don't put those four bread loafs, 2 tomatoes, 500kg of lamb chops and a carton of juice into your shopping cart. Your pantry shouldn't be trying to compete with Coles or Woolworths.

            1A. don't go grocery shopping with an empty stomach
2. Don't get sucked in by ALL sales. You only need 1 loaf of bread, don't be a dumbass buy 4 to save $5. Instead, you'd be helping out your wallet, your appetite, your health and the environment! (FYI: our generation is notorious for buying food in bulk just for the lols)
3. Write a shopping list and stick to it! This will help you with those impulse purchases that you will most probably never touch. Pro tip: Remember to actually bring this said list when you go shopping.  
4. On that note, no need to pick up a pen. YES SHOPPING LIST APPS DO EXIST! You literally have no excuse now (unless you don't have a smart phone then I'm sorry – what r u??) >> GrocerEaze, Ziplist, Our Groceries Shopping List
5. Start loving your visits to the grocery store! Buy less & more often! Embrace those aisles and that check-out guy who always looks bored to death. You'll be efficiently consuming fresher produce!
6. MASTER THE ART OF FOOD STORAGE. ie: Know which foods belong in room temperature, fridge, freezer and for how long! Check out our storing cheat sheet – emoji edition!

7. Remember, one apple can spoil the whole bunch & don't mix vegetables with fruits! (Caused by gasses that they release) More hacks coming soon!
8. Label everything (& invest in air-tight containers). Don't remember what you ate yesterday or a week ago? No problemo. (Obv, pay att to tip 5 & slap the date on a label)

9. Use a 'eat now' tray for perishable foods. Keep said tray at eye level & rotate it to draw your attention!
10. Make meal plans. Contrary to popular belief, meal plans aren't soley for gym junkies (#bulkforstereo). Plan few days ahead of what to cook to make most of your shopping, pantry & fridge! There's also an app for this (FoodWise Meal Planner, CookSmart, Pepperplate)
11. Keep a white board on the fridge: Record your 'eat soon list', meal plans for the week and all your juicy secrets.
12. Keep a food waste diary. Yes, it is designed to make you feel guilty aware of how much food you are wasting on a regular basis. ie: Love Food Hate Waste Food Waste Diary 
13. Portion control. Don't cook or order food for a family of 10 when it's just you and your mate.
14. Repurpose leftovers! You know that here at Uneatenmatters, we are da real MVP cos we got you covered for this tip. 😉 (Check out the assortment of leftover recipes posted weekly right here!)
15. THATS NOT SCRAPS, THATS DINNER! Cut off carrot ends, vege peelings, mushroom stalks, herb stems and chuck 'em into a zip lock/air tight container. Freeze this until you accumulate enough to make a vegetable broth!
16. Trust your GOD-GIVEN SENSES! Trust your judgement on whether the food item is still 'good' by smelling and observing it… You won't die if you give it a taste.
17. Don't be a wuss – Remember there is a difference between a use-by and best before date! & Remember nothing beats 'common sense' judgement – Please refer to number 16. Don't be constricted by what a label says – YOU DO YOU!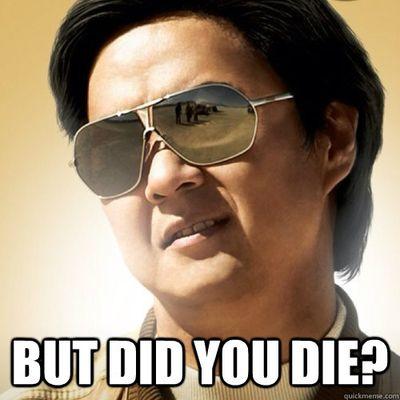 18. Food waste is a BIG DILL, so why not pickle it? Turn your fruit/veges into pickles and save 4 later!
19 Compost it – Why not give mother nature (aka your garden) some lovin' and commit to a home compost bin for all your food scraps! Do the double whammy of reducing food waste & growing living matters!
20. PLEDGE! Show your commitment to mother nature by taking our pledge to minimise your food waste activities!